Discover more from Wordloaf
A thrice-weekly, IACP-nominated breaducational newsletter from Andrew Janjigian. "Pedantic crap!" — A (former) reader
Over 10,000 subscribers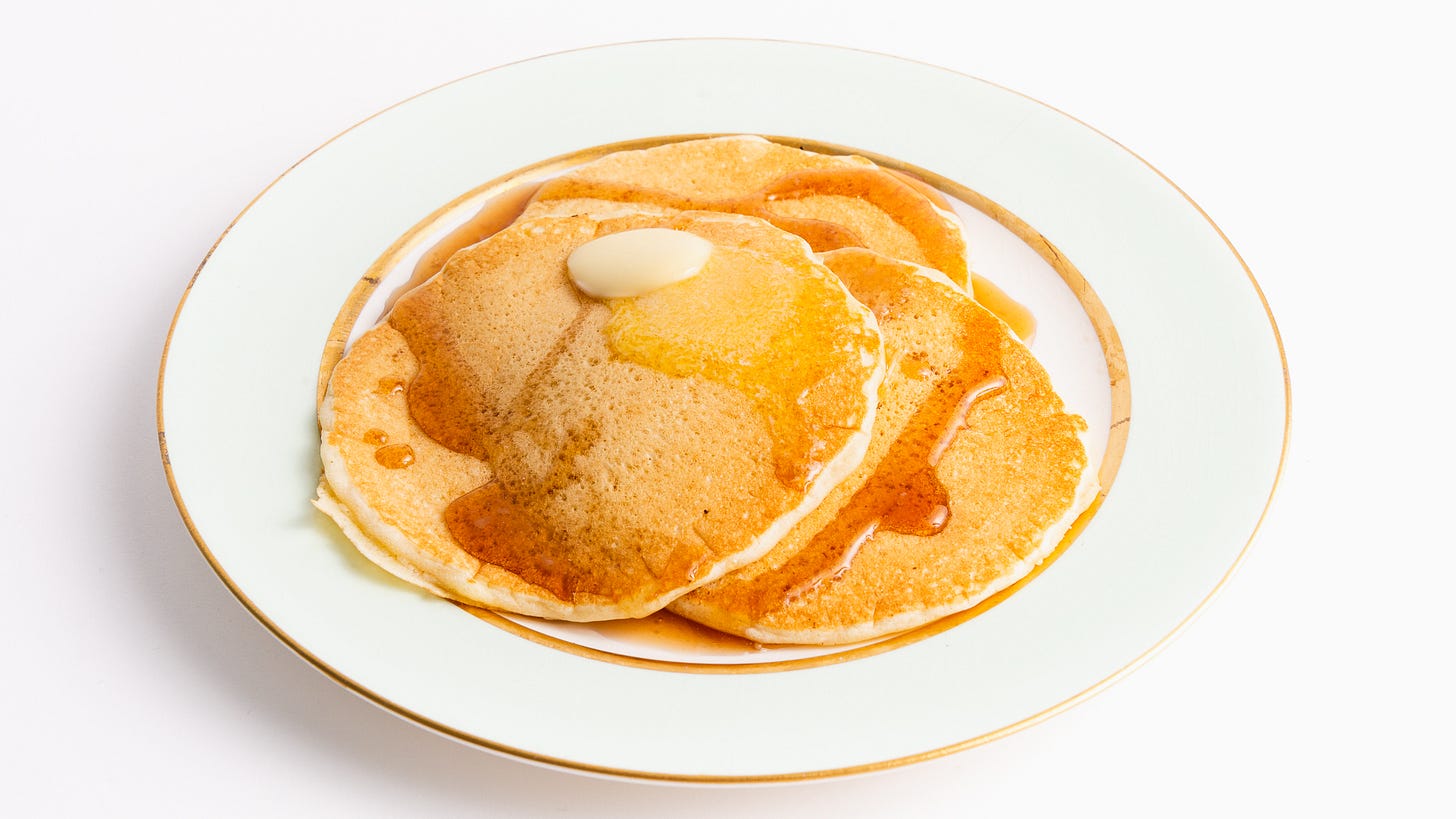 Today's recipe is inspired by and in honor of my friend Amy Halloran, aka The Flour Ambassador, who just launched her own Substack newsletter, Dear Bread. Amy is the author of the essential book The New Bread Basket, about grain and the people who love it—growers, millers, brewers, bakers, and more. She's also an lifelong pancake fanatic.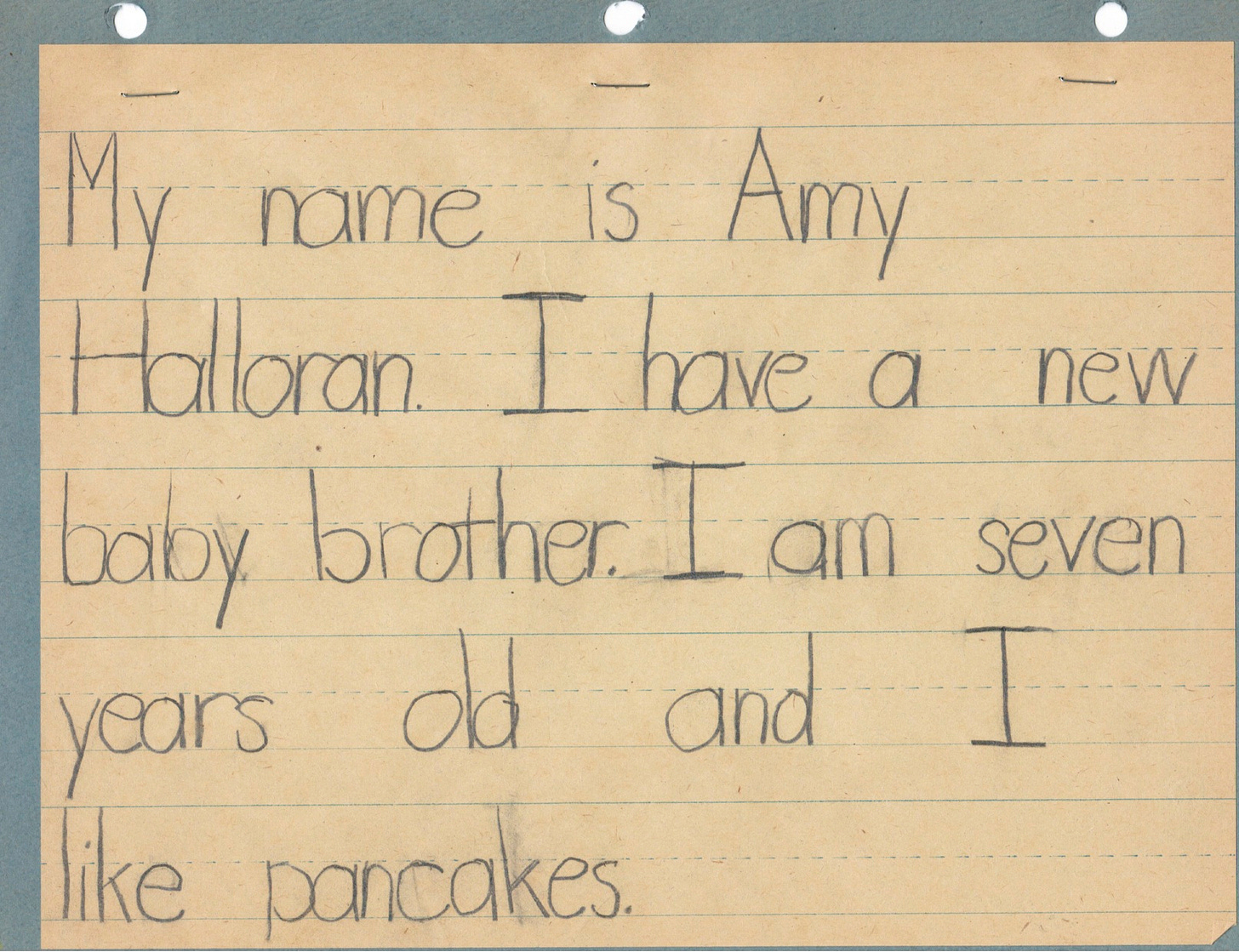 She even published a wonderful zine all about pancakes and how to make them, The Pancake Papers, which you can order from her website.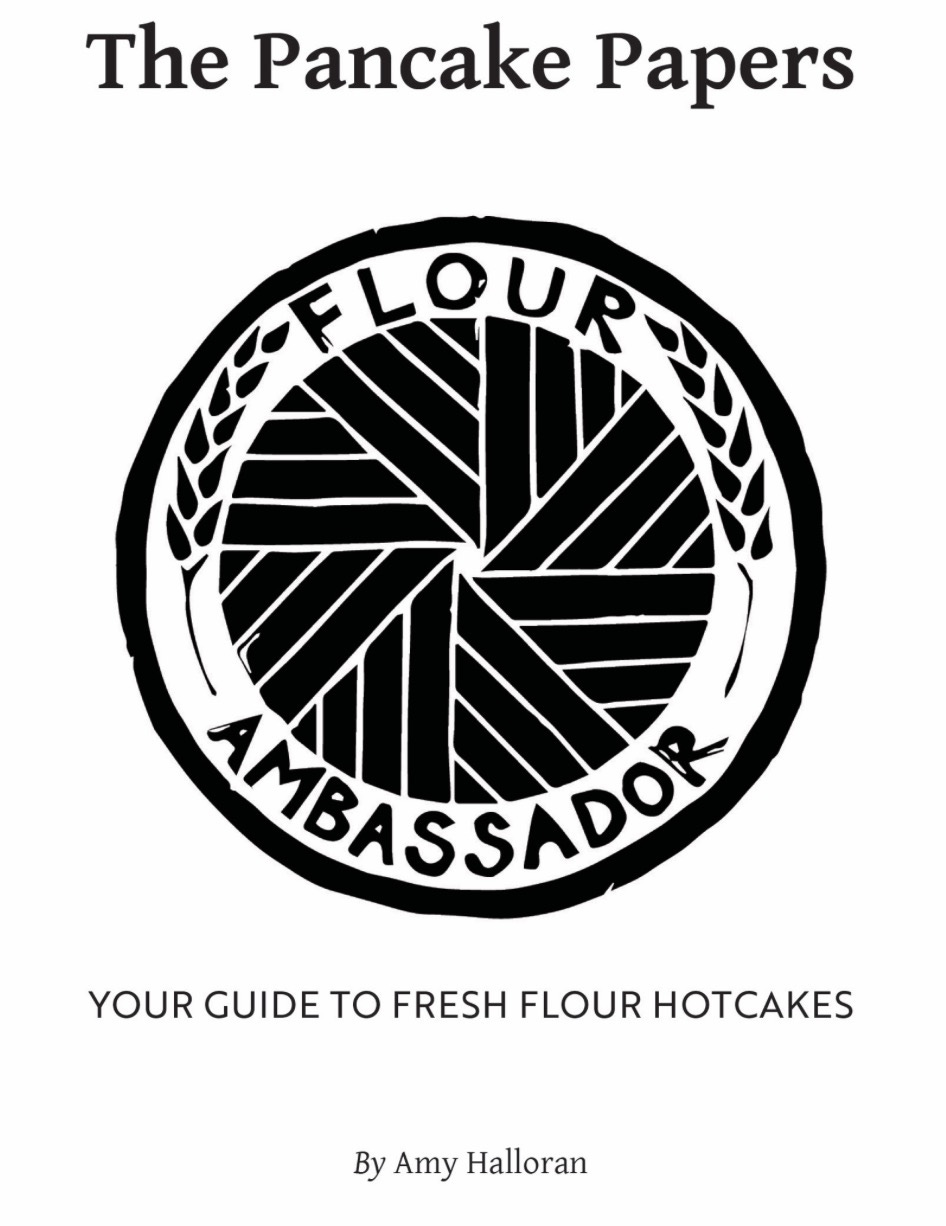 If you are a Wordloaf subscriber, I know you are going to want to follow Dear Bread as well. I'll let Amy tell you what to expect from it:
I'm addressing these letters Dear Bread, but these letters are really to you, my bread people and my bread curious friends, anyone who might share an interest in the many things that appeal to me. Expect many grain-related musings, some recipes, and information about small-scale grain projects, as well as a lot of wonder about how we got to this particular moment in food.
Sign up here: -> Dear Bread
---
Diner-Style Sourdough Discard Pancakes
I love a good fluffy, pillowy pancake as much as the next person, but these are not those. Instead, my goal was that thin, floppy, tender, and moist species of pancake you get at many diners, hence the name.
My other goal was use to sourdough discard as the source of at least 50% of the flour in the recipe. I'll go into my general thoughts around using sourdough discard in my next post, but one of my rules is to use much as possible, both because that means the dish contains a high proportion of prefermented flour—making it more easily digested and more nutritious—and because discard recipes are supposed to be an opportunity to use up something that can start to pile up in the fridge.
FYI, if you don't happen to have at least 1 cup of discard in the fridge, you can make it by stirring together 90g water, 90g flour, and 45g levain in a bowl covering it loosely, and letting sit at room temperature until it it first triples in volume and then collapses, which will take at least 10 hours (i.e., just do it the night before).
As for the remainder of the flour, I say all-purpose below, but you can really use anything, including flavorful whole grain flours like whole wheat, spelt, or rye. They'll stiffen the batter slightly and make the pancakes a touch drier, but not enough to ruin their texture.
A note about the batter: It's loose and runny by design, since that's what keeps the pancakes moist, tender, and floppy. A griddle is ideal here for the extra real estate, but if you use a 12-inch skillet as I describe below, they'll just kiss one another at their edges, which is no big deal. (If you do use a griddle, set it to 350 degrees, melt the butter some other way, and wipe 1/2 teaspoon of it onto the griddle with a paper towel just before adding the batter.)
—Andrew
---
Diner-Style Sourdough Discard Pancakes
Makes twelve 4-inch pancakes
To make sourdough discard if you do not have any on hand, combine 90g water, 90g flour, and 45g levain in bowl, stir until uniform, cover loosely, and let sit at room temperature until triples in volume and then collapses, 10 to 14 hours. Water may be used in place of the milk. Whole grain flour may be used in place of some or all of the all purpose flour if desired, though the texture of the pancakes will be slightly drier (and not in a bad way). If using an electric griddle, set it to 350 degrees, melt the butter elsewhere, and wipe 1/2 teaspoon of it onto the griddle with a paper towel just before making the pancakes.
3/4 cup (105g) all-purpose flour
1/2 teaspoon baking soda
1/2 teaspoon salt
1/4 teaspoon baking powder
1 cup (225g) 100% hydration sourdough discard
1/2 cup milk
2 large eggs
1 tablespoon lemon juice, plus 1/2 teaspoon finely grated zest
1 tablespoon sugar
2 tablespoons unsalted butter
1. Whisk flour, baking soda, salt, and baking powder in medium bowl until combined. Whisk sourdough discard, milk, eggs, lemon juice and zest, and sugar in second bowl until combined. Add liquid ingredients to dry and whisk until just combined.
2. Heat butter in 12-inch nonstick or carbon steel skillet over medium-low heat until melted. Pour over pancake batter and whisk to incorporate. Return skillet to medium-high heat and heat residual butter until just sizzling, 30 to 60 seconds.
3. Using ¼-cup dry measuring cup or 2 ounce ladle, portion batter into skillet in 3 places, leaving 1 inch between portions (pancakes will meet at edges). Cook until undersides are golden brown and bubbles at center of surface are just beginning to break, 2 to 3 minutes. Using thin, wide spatula, flip pancakes and continue to cook until second sides are golden brown, 1 to 2 minutes longer. Serve. Repeat with remaining batter.