Discover more from Wordloaf
A thrice-weekly, IACP-nominated breaducational newsletter from Andrew Janjigian. "Pedantic crap!" — A (former) reader
Over 10,000 subscribers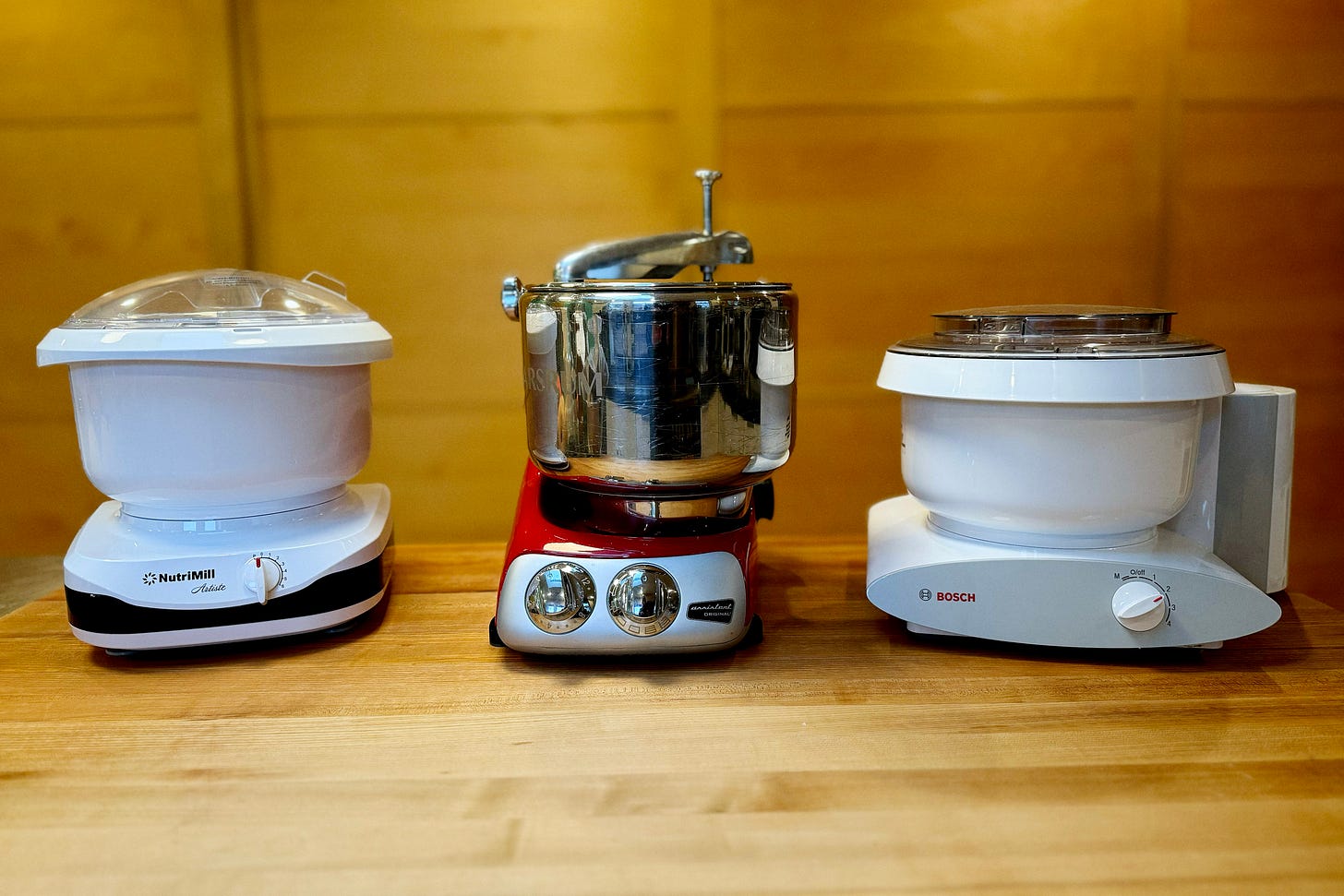 Happy Mondays, everyone. One of the remaining freelance projects I have to complete before I hunker down with my book until it's done is a review of bread-specific consumer stand mixers for Serious Eats. By "bread-specific," I mean those machines specially designed for mixing bread doughs, with a high bowl capacity, powerful motor, and gentle action; in this case I am looking at the Ankarsrum (which I have used and loved for years now), along with the semi-related Bosch and Nutrimill mixers. Before I write up my takes on these machines, I'd love to hear from others who use them (or have used them and moved on for whatever reason), especially the Bosch and Nutrimill, with which I have much less experience. Share your thoughts in the comments below if you have them, and thanks!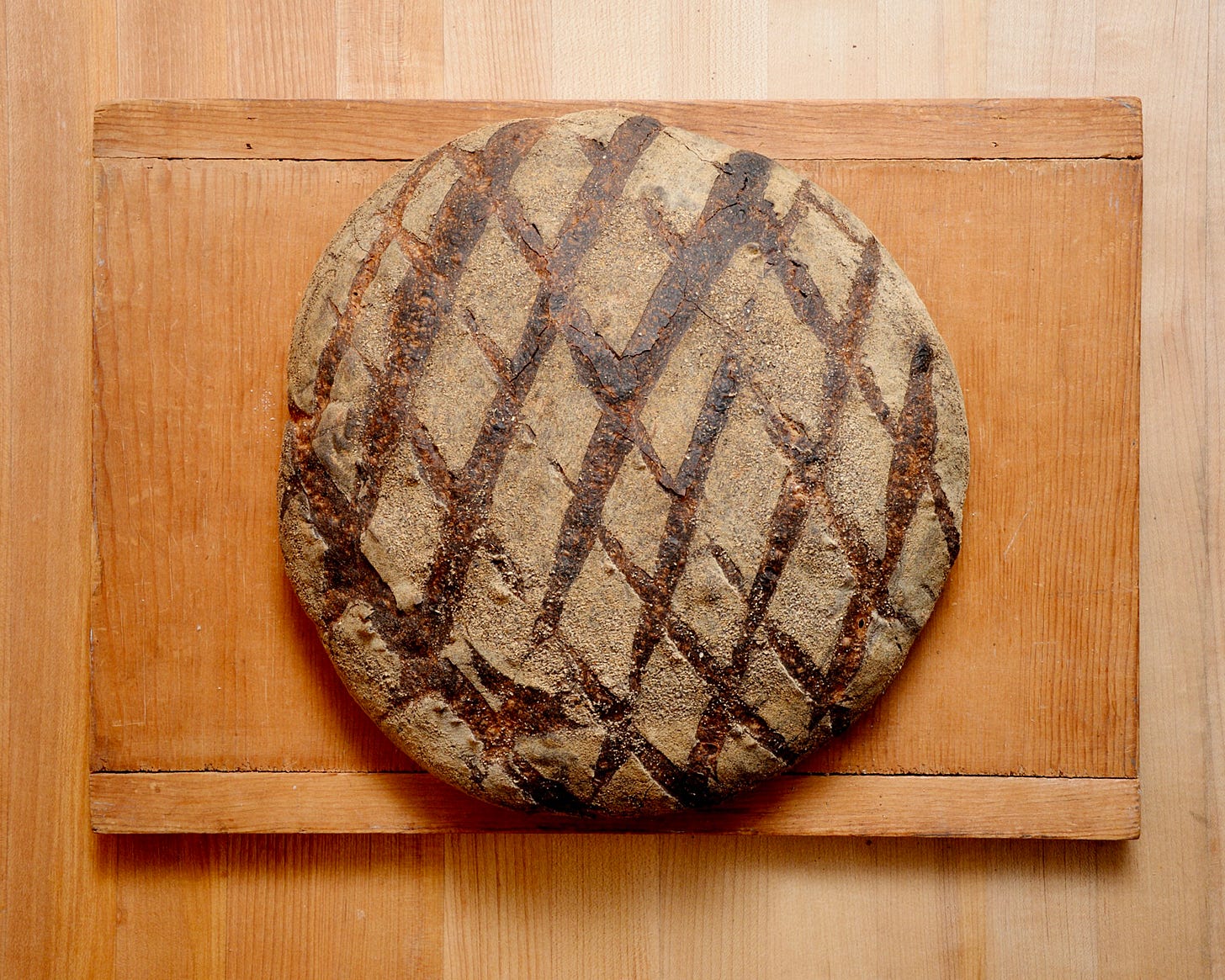 I also am working on a miche recipe for the book right now, along with a cinnamon roll recipe (also for the book), as part of an upcoming collaboration with
, just in time for holiday season.
What's everyone else been baking lately?
—Andrew