Discover more from Wordloaf
A thrice-weekly, IACP-nominated breaducational newsletter from Andrew Janjigian. "Pedantic crap!" — A (former) reader
Over 10,000 subscribers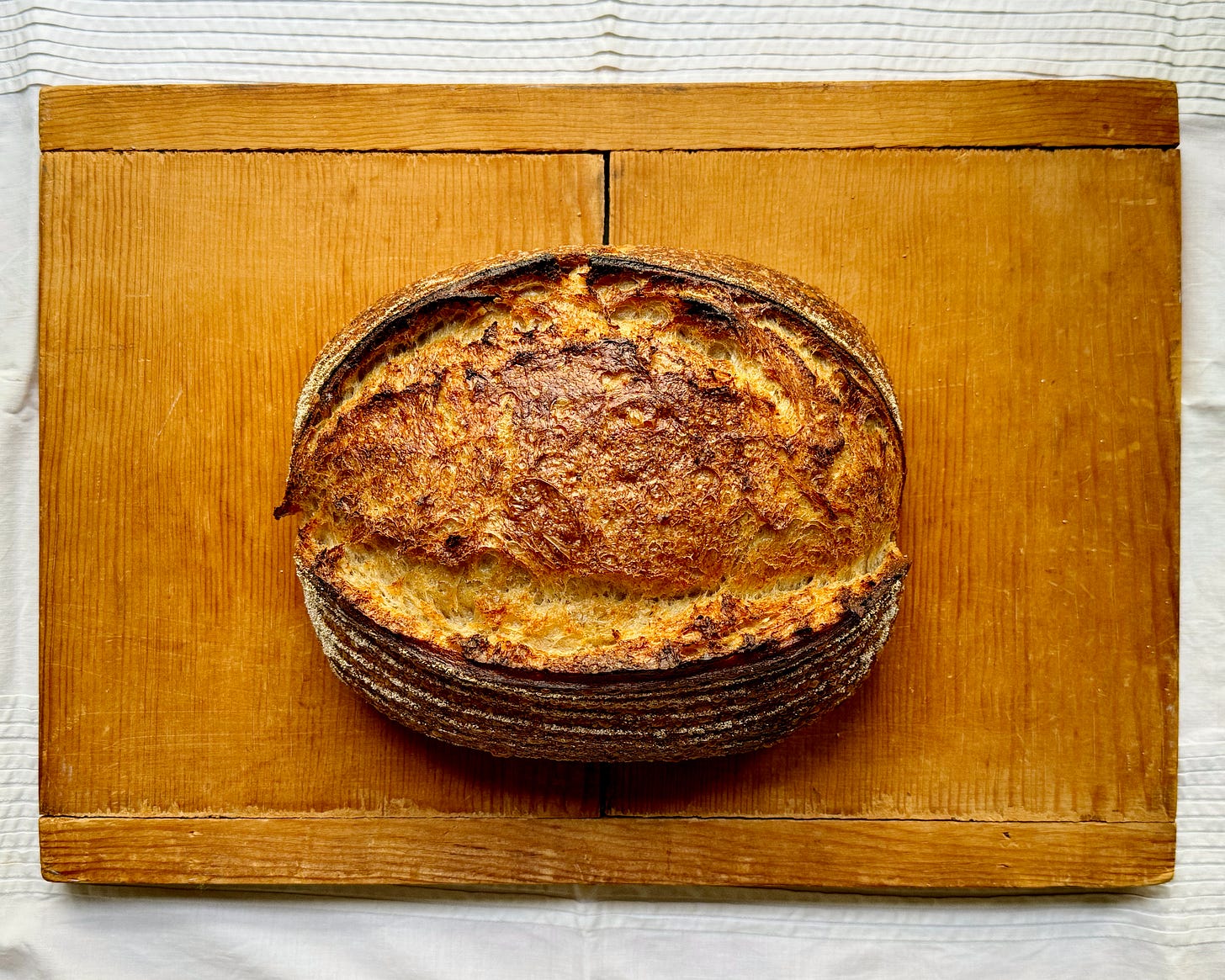 Happy Mondays, everyone. I was so pleased to read and see all your responses to my interview with Addie Roberts last week. I've already received messages and tags on posts from people who have started to put some of her ideas to the test in their own breads, which is amazing. Please share more (here or elsewhere) if you do too.
I learned a lot speaking to Addie myself, and my breads have improved greatly as a result as well. (Case in point: the rye porridge sourdough that I baked over the weekend, pictured above.) In the course of working on my book, I've also discovered some other refinements to my practice that I think are crucial to getting my loaves to look the way I want them to, which I'll share here someday. There is no "one true way" with bread baking, only sets of techniques to achieve one effect or another; a sophisticated baker finds those that work best for them and the breads they desire. One goal of my book is to expose bakers to many different ways of doing things, to provide options, so that each of us can become the baker they want to be.
---
Later today I'm going to send out a separate email with some nice offers for you from Chef Steps and its parent company Breville. I've recently begun developing recipes for Chef Steps recently, and they've given me some nice discounts to pass along to all of you. So stay tuned for that.
---
And later this week, I have no idea what I'm going to share! This newsletter has always been run somewhat seat-of-the-pants, but I've been juggling so many balls lately that I barely even have pants. Whatever it is, I'm sure it will be great.
What did everyone else get up to bakewise this past weekend?
—Andrew