Discover more from Wordloaf
A thrice-weekly, IACP-nominated breaducational newsletter from Andrew Janjigian. "Pedantic crap!" — A (former) reader
Over 10,000 subscribers
Some news, to start: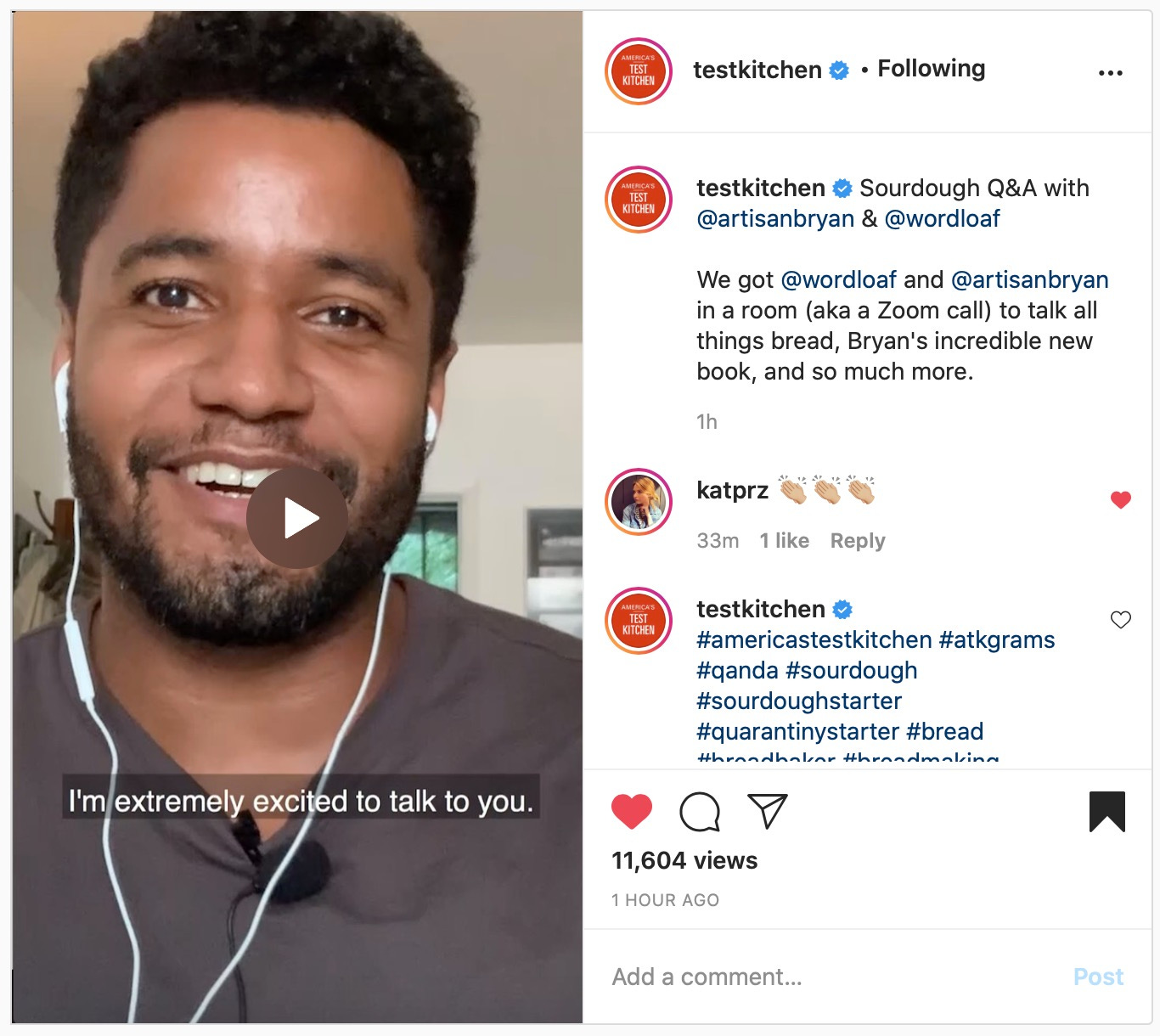 I'm a little wistful that this dropped after my last day at ATK, but I'm still excited that the interview I did with Bryan Ford (aka Artisan Bryan) a few weeks ago about his life, his breads, and his wonderful new book New World Sourdough is now live on Instagram TV. He's a really nice guy with a super interesting story, and we had a ball chatting with one another. I hope you'll give it a watch, I promise you you will learn a lot (I know I did.)
---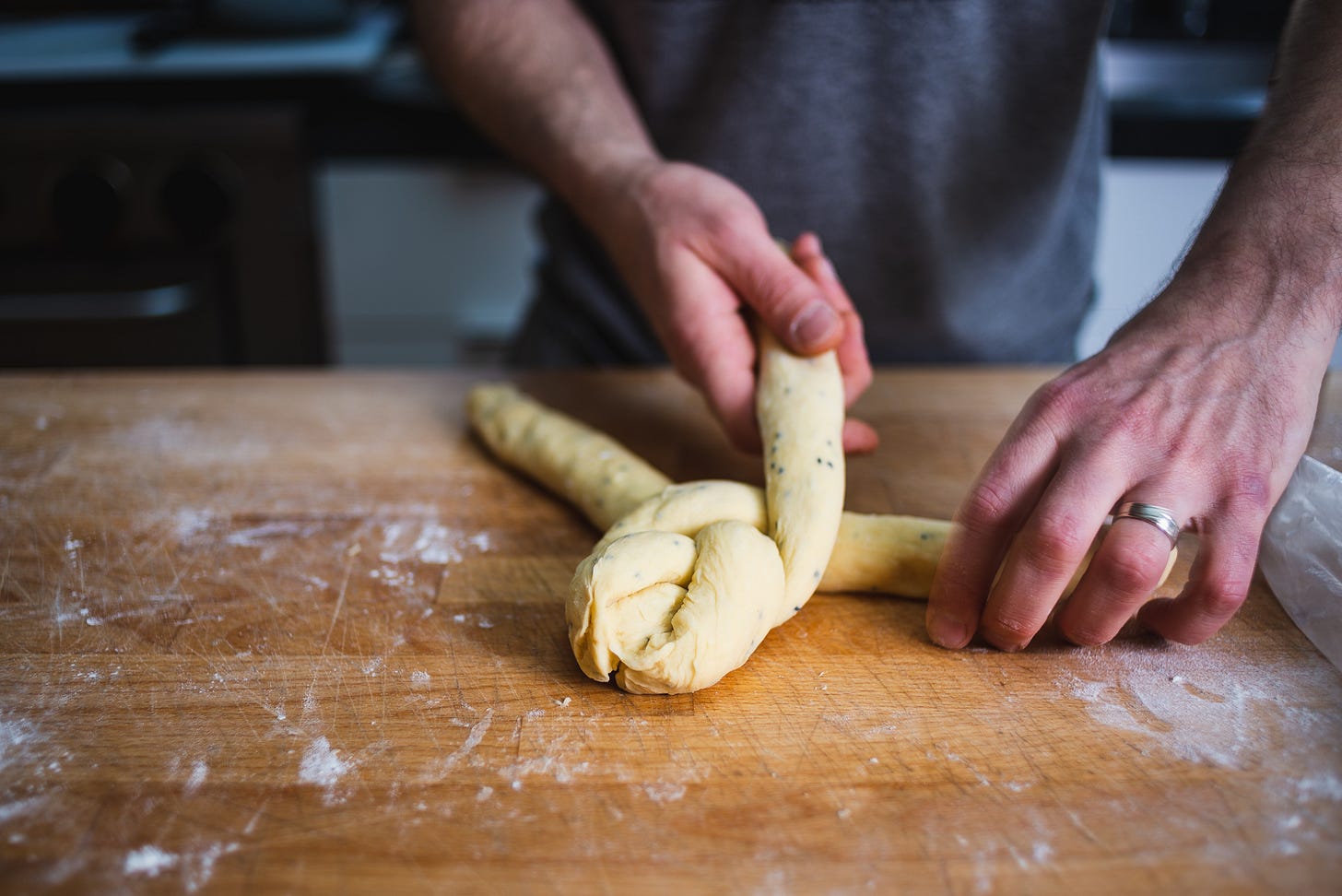 Also: Next Wednesday at 10AM EST, I'm giving a free hour-long Zoom demo of my tangzhong choreg—aka Armenian Easter bread—recipe for Oldways and the Armenian Heritage Park in Boston. I'll be sharing that recipe again here on Tuesday, so you can follow along if you tune in. (It's not Easter, obviously, but Armos don't really need the excuse of a holiday to eat this bread.)
---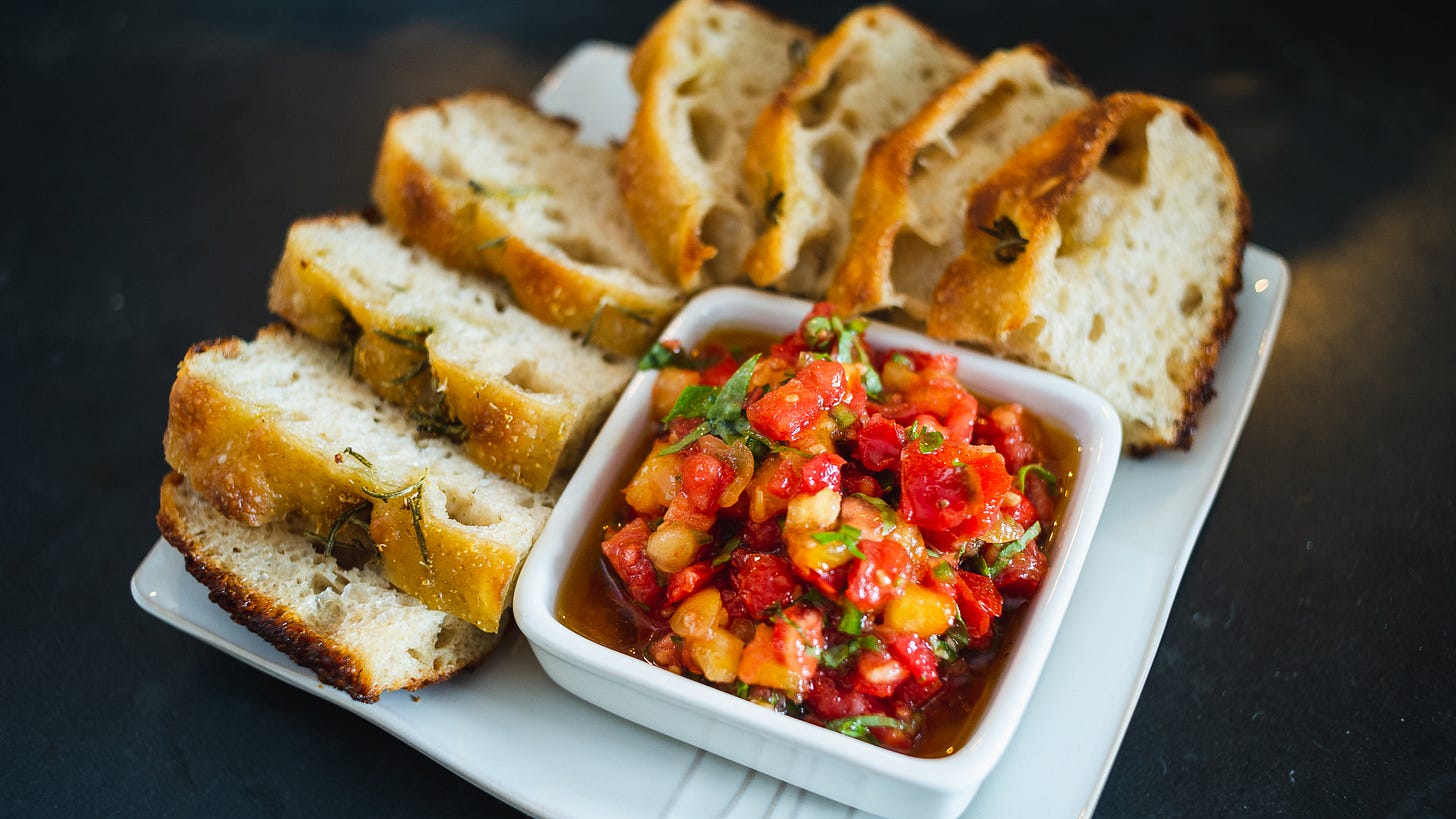 This week's "extra" post is a recipe for something I call fresh tomato confit, which pairs beautifully with yesterday's sourdough focaccia recipe.
While it's not a confit in the true sense —something cooked for a long time, usually in fat, as a means of preserving it—it is a nice way to capture the flavor of fresh summer tomatoes for a little while at least. Salted and drained to remove the bulk of their moisture, the confit holds up for a few days quite nicely. And the oil gives the confit a sumptuous feel (there should be enough of it to give the confit a loose consistency, so add more if needed). I usually serve this alongside bread, but it works equally well as a topping for pasta or eggs as well.
I hope you try this recipe & like it. If you do, please share it with others and encourage them to sign up!
- Andrew
---
Fresh Tomato Confit
Makes about 3 cups
Use the very best tomatoes and olive oil you can here.
1-1/2 pounds tomatoes, cut into 1/4-inch dice
2 teaspoons kosher salt, plus more to taste
1 jalapeño pepper, stemmed, seeded, and minced (optional)
1 small clove garlic, minced
1/4 cup fresh basil leaves, shredded
1/2 to 3/4 cup extra-virgin olive oil
1/4 teaspoon sherry vinegar, plus more to taste
pepper
1. Place tomatoes in colander set over bowl, toss with salt, and allow to drain for 30 minutes, stirring occasionally to encourage moisture to drain. Discard tomato liquid or save for another use.
2. Transfer tomatoes to bowl. Add jalapeño (if using), garlic, and basil and toss to combine. Add enough olive oil to cover completely. Season with sherry vinegar, pepper, and additional salt to taste. Let sit at least 30 minutes before serving. (Confit can be refrigerated for up to 3 days; allow to come to room temperature before serving.)