Discover more from Wordloaf
A thrice-weekly, IACP-nominated breaducational newsletter from Andrew Janjigian. "Pedantic crap!" — A (former) reader
Over 10,000 subscribers
The Friday Extra post this week is going to be a bit of a hodgepodge. I had a recipe planned for you, but it's not quite ready for prime time yet. So instead I'm just going to play around with the format of the Friday email. Here are the sorts of sections you can expect to see going forward.
---
ICYMI
I had two online live events this week. On Wednesday I did a demo of my tangzhong choreg recipe for Oldways and the Armenian Heritage Park Boston. If you missed it and would like to give it a watch, there's an archived version on YouTube. You can see my oh-so-smooth recovery from the near-disaster of my not quite heatproof glass bowl cracking when I used it as a double boiler.
Then yesterday as part of Artisan Grain Collaborative's "Sourdough September" series, I had a fun, wide-ranging chat on IGTV with my friend Amy Halloran aka The Flour Ambassador, about all manner of things bread, while I shaped the dough that I demoed the day before just out of frame.
- > IGTV: Sourdough September Chat
---
The Bread Basket: Stuff You Should Read
I'm always coming across interesting bread-related items online while I'm avoiding doing actual work, so expect me to be sharing the best of these things with you here.
This week's first item is a beautiful essay about the rich history and culture of choreg, written by my friend Liana Aghajanian of Dining in Diaspora. It's a wonderful illustration of how and why this bread is so important to Armenians worldwide.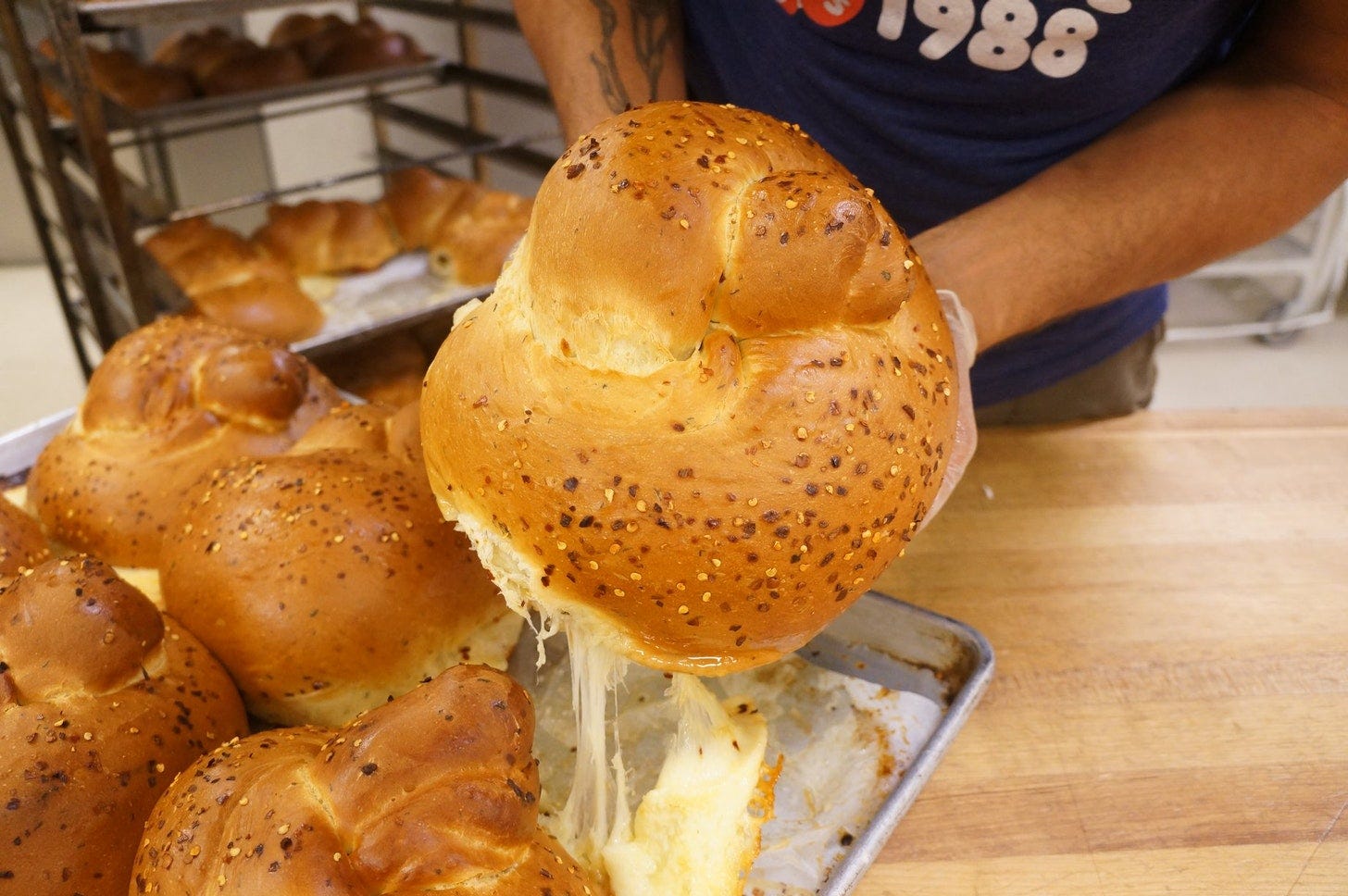 Then there's this week's edition of the wonderful foodsletter Smart Mouth (also here on Substack), which contains a story by Bella Dally-Steele about Madison, Wisconsin's Stella's Hot and Spicy Cheese Bread, which is a thing I need to get into my mouth someday soon. (Given our sedentary ways right now, that's probably going to mean trying to recreate it at home, so consider it added it to the to-do list.)
-> Smart Mouth: Stella's Hot and Spicy Cheese Bread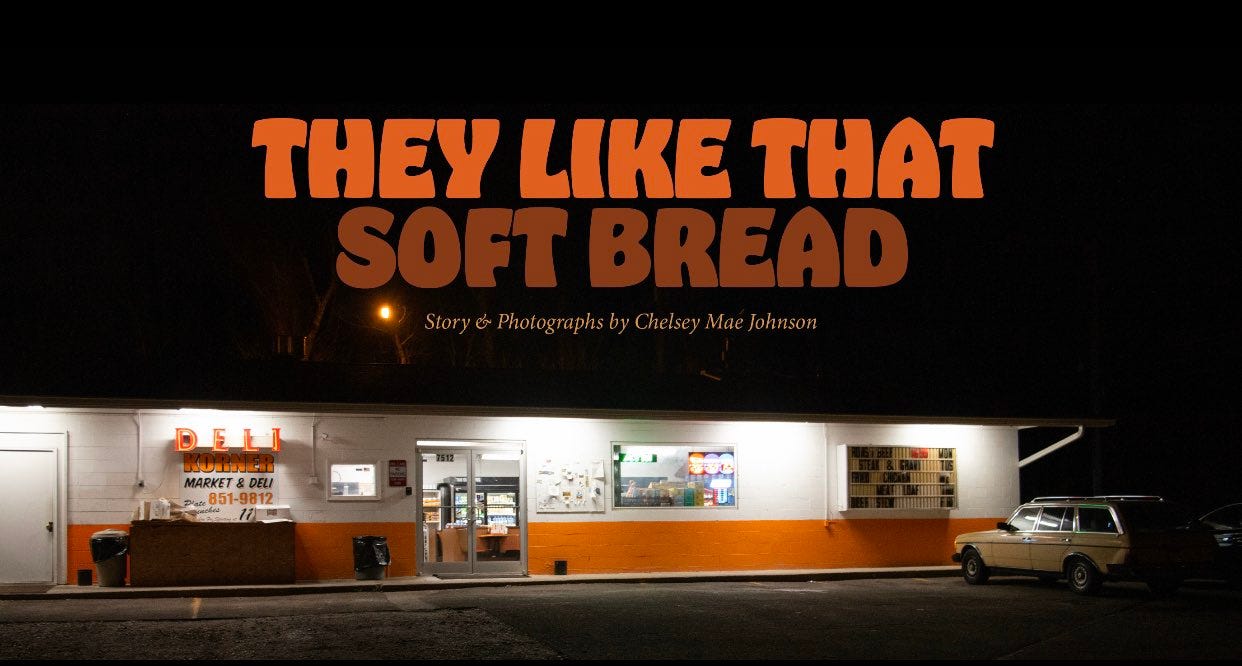 Lastly, there's this story by Chelsey Mae Johnson at The Bitter Southerner about yet another bread tradition that was news to me, the Knoxville Steamed Sandwich (h/t Nicola Miller for bringing this to my attention). It's a beautifully written and photographed (as a photographer myself, I'm a sucker for just this sort of thing) deep dive into the murky origins of this hyper-local East TN steamed hoagie (something I also now really want to experience first-hand).
-> The Bitter Southerner: They Like That Soft Bread
---
Fellow Fellows: Edith Zimmerman
As you may know, one big reason that Wordloaf is back in business is because I received a fellowship from Substack to support it. Nine other writers received Substack fellowships this year, and we all got to know each other better during the online "boot camp" we attended in early August.
Every one of my fellow fellows is doing wonderful, interesting and important work, on a range of subjects including religion, sports, finance, and indigenous rights. I think all of their newsletters are worth following, so I plan to share each of them with you here. (There may even be collaborative newsletter crossover posts from time to time, so stay tuned for that.)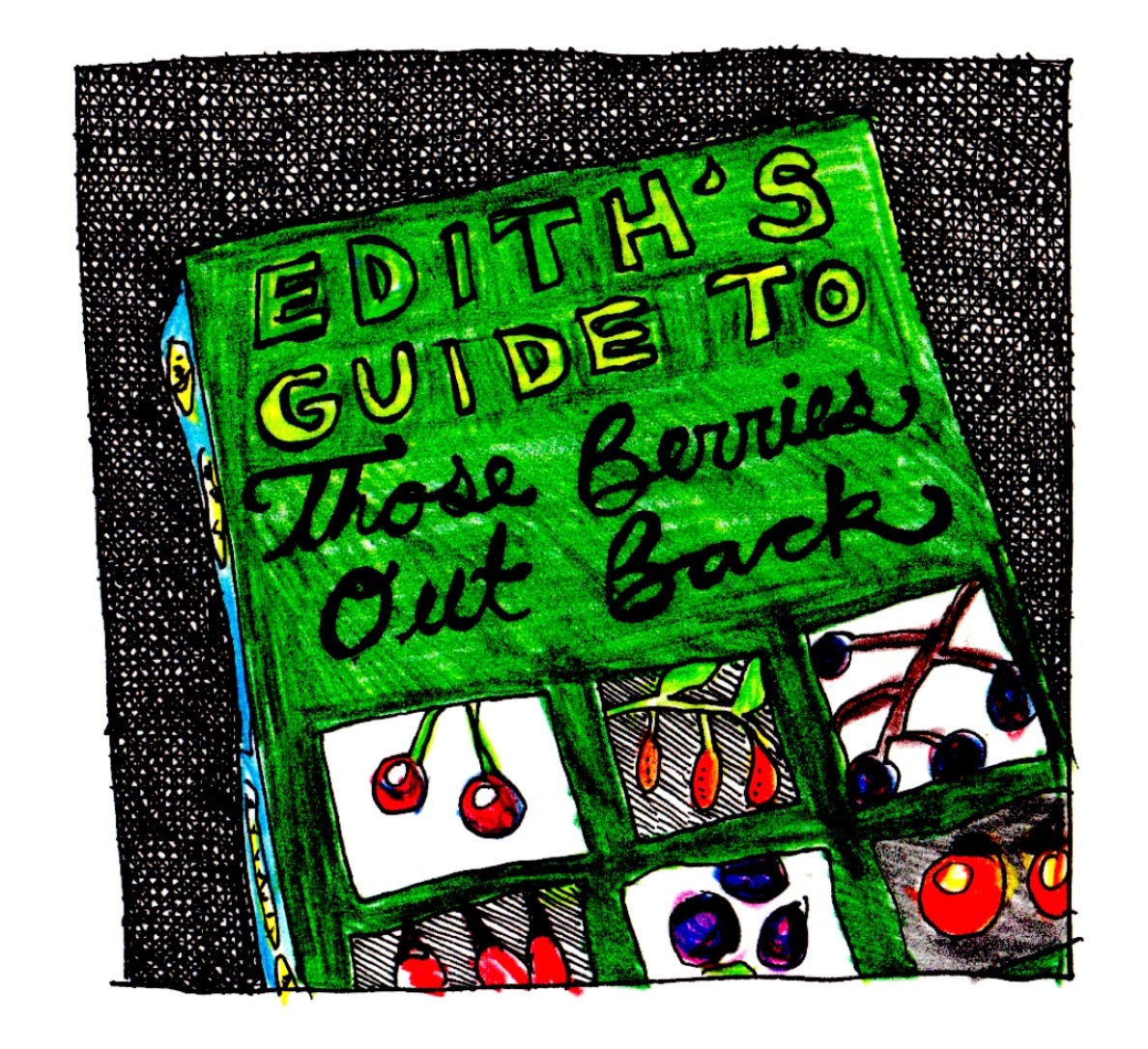 The first is Edith Zimmerman, creator of Drawing Links, a weekly comic strip about her life, which I adore. This week's edition is a sort of "field guide" to the variety of plants bearing colored berries she's found in her upstate New York back yard. Every post includes useful and interesting links relating to the subjects she explores (hence the name). I hope you like her work as much as I do.
---
Ask Wordloaf
Finally, I wanted to encourage all of you to engage with me here! The backlog of recipes and subjects I plan to share with you all is long—a basic but versatile pain au levain and a sourdough thin crust pizza recipe are coming very soon—but I'm curious to know what some of you are hoping I'll cover, whether it is formulas for specific types of breads, or deeper dives into topics you hope to understand better. Please let me know in the comments below and I'll try to prioritize my posts based upon your interests.
- Andrew